Find The

Perfect Place

To Go
Wherever you want to go, we'll help you get there.
Find The Travel Perfection With The Wisdom Of Experts.
Orci varius natoque penatibus et magnis dis parturient montes, nascetur ridiculus mus. Duis commodo tortor a mi auctor dapibus. Morbi rutrum, nisi eu sodales. Orci varius natoque penatibus et magnis dis parturient montes, nascetur ridiculus mus. Duis commodo tortor a mi auctor dapibus. Morbi rutrum, nisi eu sodales.
Etihad Airways
A trip aboard Etihad Airways is sure to be one luxury travelers will remember. When you fly first class, an Etihad chauffeur will drive you to the airport. Following the Priority Check-in process you can relax in the First Lounge as you prepare to board. Once you're on board, you can enjoy a private suite that offers a la carte dining, boutique wines and seats that transform into a fully reclining bed. Each flight includes an Aqua Di Parma amenity kit and Etihad's team of Wellness Ambassadors are on-hand to ensure that you have a relaxing flight.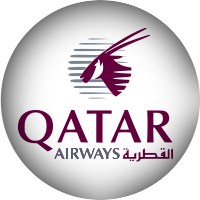 Qatar Airways
When it comes to luxury travel, no detail is overlooked for Qatar Airways' first-class passengers. The signature caviar service is one of the airline's highlights along with Bric's amenity kits and designer loungewear by The White Company. Qatar Airways offers the standard seat that folds into a bed along with in-flight cell phone service, a bar, privacy wall and room for a friend to join you in your "cabin." If you need a way to pass the time, you have more than 4,000 entertainment options to choose from through the airline's innovative entertainment system.
Emirates Airways
Emirates is the first on this list to offer first-class travelers a real private cabin on Boeing 777 and Emirates A380 flights. The airline was voted the World's Best First Class in 2020 in the TripAdvisor Traveler's Choice Awards.The private cabin has a mini-bar (in case you didn't want to get up to visit the common bar), a seat that turns into a bed and food presented on fine china. The first-class bathroom has a shower and, like Virgin Atlantic , travelers can arrive at the airport in style in a private chauffeur-driven car.
Virgin Atlantic
Perhaps the tightest luxury seats, Virgin Atlantic's Upper Class offers a fold-out bed/seat combo and half-partition walls. In addition to the finest foods and beverages served at your seat, you also have access to bars and social areas that offer refreshments and relations. Upper Class passengers are among the first to disembark and pick up luggage, saving you time at the terminal.
Turkish Airline
Turkish Airlines is the national flag carrier airline of Turkey . As of August 2019, it operates scheduled services to 315 destinations in Europe, Asia, Africa, and the Americas, making it the largest mainline carrier in the world by number of passenger destinations.
Singapore Airlines
Singapore Airline suites allow for complete privacy in an enclosed cabin. For traveling couples, the privacy wall can be retracted and the two seats folded out into a double bed. Travelers are treated to private check-in and luxury lounge services as well as on-demand meals and beverages. Want to enjoy breakfast in bed at 3 a.m.? No problem. Someone is always on-call to assist you at any time, with whatever you may need to enjoy your first-class flight in comfort.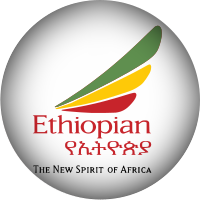 Ethopia Airline
The airline has been a member of the International Air Transport Association since 1959 and of the African Airlines Association (AFRAA) since 1968. Ethiopian is a Star Alliance member, having joined in December 2011. The company slogan is The New Spirit of Africa. Ethiopian's hub and headquarters are at Bole International Airport in Addis Ababa, from where it serves a network of 125 passenger destinations—20 of them domestic—and 44 freighter destinations. The airline has secondary hubs in Togo and Malawi . Ethiopian is Africa's largest airline in terms of passengers carried, destinations served, fleet size, and revenue. Ethiopian is also the world's 4th largest airline by the number of countries served.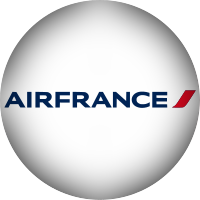 Air France
Air France (French pronunciation: ​[ɛːʁ fʁɑ̃s]; formally Société Air France, S.A.), stylised as AIRFRANCE , is the flag carrier of France headquartered in Tremblay-en-France. It is a subsidiary of the Air France–KLM Group and a founding member of the SkyTeam global airline alliance. As of 2013 Air France serves 36 destinations in France and operates worldwide scheduled passenger and cargo services to 175 destinations in 78 countries (93 including overseas departments and territories of France) and also carried 46,803,000 passengers in 2019. The airline's global hub is at Charles de Gaulle Airport with Orly Airport as the primary domestic hub. Air France's corporate headquarters, previously in Montparnasse, Paris , are located on the grounds of Charles de Gaulle Airport, north of Paris.
Kenya Airlines
The airline was owned by the Government of Kenya until April 1995, and it was privatised in 1996, becoming the first Kenya Airways - African flag carrier to successfully do so. Kenya Airways is currently a public-private partnership. The largest shareholder is the Government of Kenya (48.9%), with 38.1% being owned by KQ Lenders Company 2017 Ltd (in turn owned by a consortium of banks), followed by KLM , which has a 7.8% stake in the company. The rest of the shares are held by private owners; shares are traded on the Nairobi Stock Exchange, the Dar es Salaam Stock Exchange, and the Uganda Securities Exchange.
British Airways
British Airways (BA) is the flag carrier airline of the United Kingdom. It is headquartered in London, England, near its main hub at Heathrow Airport. The airline is the second largest UK based carrier, based on fleet size and passengers carried, behind easyJet. In January 2011 BA merged with Iberia, creating the International Airlines Group (IAG), a holding company registered in Madrid, Spain. IAG is the world's third-largest airline group in terms of annual revenue and the second-largest in Europe. It is listed on the London Stock Exchange and in the FTSE 100 Index. British Airways is the first passenger airline to have generated more than US$1 billion on a single air route in a year (from 1 April 2017, to 31 March 2018, on the New York-JFK - London-Heathrow route )
Delta Airlines
Delta Air Lines, Inc., typically referred to as Delta, is one of the major airlines of the United States and a legacy carrier. It is headquartered in Atlanta, Georgia. The airline, along with its subsidiaries and regional affiliates, including Delta Connection, operates over 5,400 flights daily and serves 325 destinations in 52 countries on six continents. Delta has nine hubs, with Atlanta being its largest in terms of total passengers and number of departures.It is ranked second among the world's largest airlines by number of scheduled passengers carried, revenue passenger-kilometers flown, and fleet size.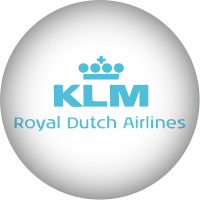 KLM Royal Dutch Airlines
KLM Royal Dutch Airlines , legally Koninklijke Luchtvaart Maatschappij N.V. (literal translation: Royal Aviation Company, Inc.),is the flag carrier airline of the Netherlands.[7] KLM is headquartered in Amstelveen, with its hub at nearby Amsterdam Airport Schiphol. It is part of the Air France–KLM group and a member of the SkyTeam airline alliance. Founded in 1919, KLM is the oldest operating airline in the world, and has 35,488 employees with a fleet of 149 (excluding subsidiaries) as of 2021. KLM operates scheduled passenger and cargo services to 145 destinations.